BLUE Lamoen, ontstaan begin 2011 bestaat uit een gezelschap van liefhebbers van de 60er en 70er jaren Rock (and Roll) en brengen met veel overgave naast een aantal eigen composities nummers van Steely Dan, the Beatles, the Who, Led Zeppelin, Deep Purple, Pink Floyd, Wishbone Ash en vele anderen.
BLUE Lamoen is te boeken voor verschillende gelegenheden waarbij stevige 60 en 70er jaren muziek in goede aarde valt zoals festivals, muziekcafe's, buurthuizen etc. Eigenlijk voelen zij zich onder 'oudere jongeren' al gauw thuis. De band zet samen zo'n 240 jaar ervaring op het podium en dat kun je horen!
Is je interesse gewekt? Klik onderaan deze pagina op 'Boekingen' of 'Contact' of bel 06 1503 1933
OVER ONS
De band zet samen zo'n 240 jaar ervaring op het podium en dat kun je horen. De leden van BLUE Lamoen hebben hun sporen in de muziek dan ook ruimschoots verdiend.
Bas Möllenkramer
Bas is lid geweest van Canyon, B-Sides, Chataqua, Direct- Inject en Basic and Full Color.
Louis van Hees
Louis heeft gespeeld in Pixed Mickles, Javelin en KNIJN en hij speelt nog steeds in WiseGuys.
Eric Geskus
Eric heeft vele bands versleten, met illustere namen als Engine, Proof of Inspiration, Lampje 94, Soulburger, Shaken Not Stirred en hij is tegenwoordig naast BLUE Lamoen nog actief in de Professor Buijs Band.
Henk Vente
Henk Vente is een echte 'self made' drummer, is volledig auto didact. Heeft vervolgens jaren helemaal niet gespeeld. Nadat Bas hem uit zijn isolatie heeft gehaald heeft kan Henk  Blue Lamoen als zijn eerste serieuze band beschouwen.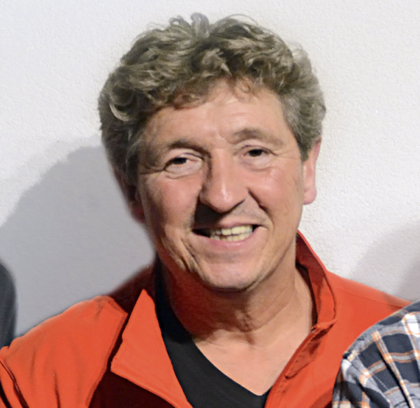 Marcel Vrakking
Marcel Vrakking, op toetsen
heeft vele stijlen gespeeld van 60'ties Rock bij Rebel, voorheen Rotjoch, via Top 40 bij Direct Inject tot heavy metal/hardrock bij Five Inch.
REPERTOIRE
Een greep uit het repertoire:
Back In The Corner Eric Geskus
Back In The USSR The Beatles
Badge Cream
Blackbird Beatles
Blowin' Free Wishbone Ash
BlueBird Paul McCartney
Brown Sugar Rolling Stones
Bus Stop Hollies
Come Together Beatles
Day Tripper Beatles
Dedicated Follower Of Fashion Kinks
Dinner in France Eric Geskus
Errors of My Way Wishbone Ash
Helter Skelter Beatles
Honky Tonk Women Rolling Stones
I Want You (She's So Heavy) Beatles
I've Got Dreams to Remember Delbert McClinton
I've Just Seen a Face Paul McCartney
Is She Really Going Out With Him Joe Jackson
Itchycoo Park Small Faces
Lay Down Sally Eric Clapton
Layla Eric Clapton
Let It Grow Eric Clapton
Little Wing Jimi Hendrix
Man Of The World Fleetwood Mac
No Matter What Badfinger
One After 909 Beatles
Perfectly Good Guitar John Hiatt
Rain Beatles
Reelin' In The Years Steely Dan
Rikki Don't Lose That Number Steely Dan
She's a Woman Beatles
Star Steelers Wheel
Take It Easy Eagles
Taxman Beatles
The Joker Steve Miller Band
The Seeker The Who
Weather With You Crowded House